Thomas Merton Day of Reflection
January 21 @ 9:00 AM

-

3:00 PM

|

$50
Event Navigation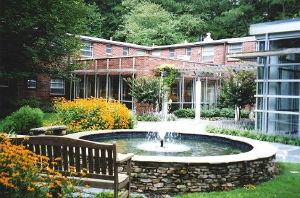 January 31, 2015 marks the 100th anniversary of Thomas Merton's birth. To celebrate, Carl McColman will be leading a Day of Reflection on the spirituality of Thomas Merton at the Ignatius House Jesuit Retreat Center in Atlanta.
Thomas Merton (1915-1968), Trappist monk, bestselling author and cultural critic, is one of the towering figures of twentieth century spirituality — not just Catholic spirituality, or even Christian spirituality, but world spirituality. Merton became one of the leading voices articulating the hunger for meaning and purpose in the years following World War II, and his particular journey — into the profound silence of a Trappist monastery — turned him into an unlikely celebrity, when his autobiography (written when he was only in his early 30s!) became a surprise bestseller in 1948. For the next twenty years, until his untimely accidental death at age 53, Merton's life and writing explored the splendor of Christian mysticism and contemplative prayer, but also issues related to social justice and interfaith dialogue. Through all his work, Merton's voice continually calls his readers back to the deep mystery of God, which is often most clearly revealed to us in the context of intentional silence.
Our Day of Reflection will be structured around the words and wisdom of Merton, with time for silence and prayer, optional group conversation, journaling, and the Eucharist.
Space is limited, so pre-registration is recommended. To register, call Ignatius House at 404-255-0503.